Torus Appoints HMS to Complete Baltic Triangle Development
17 January 2023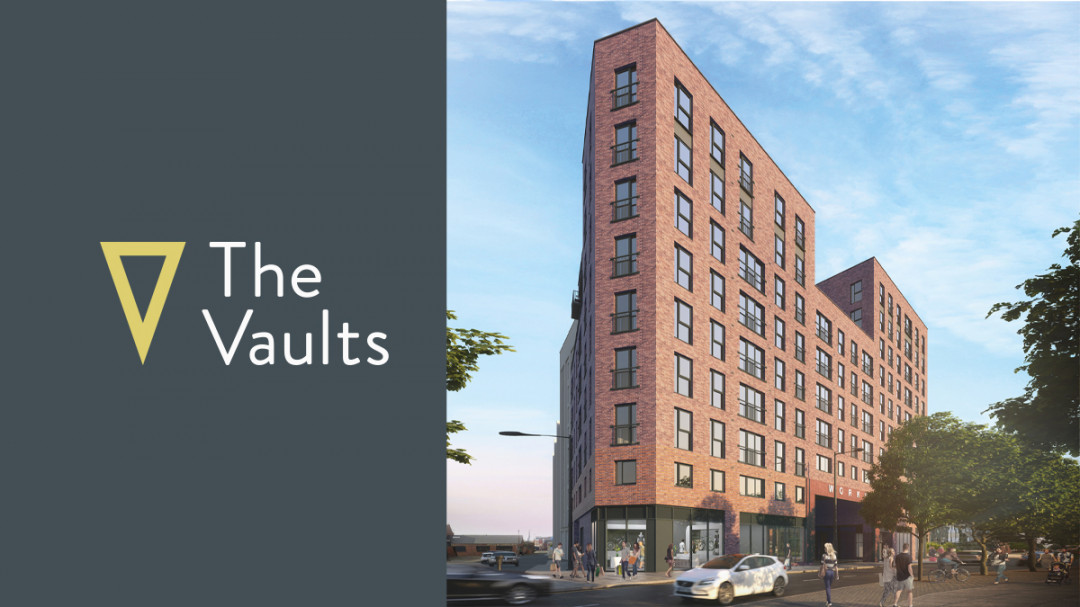 The unforeseen collapse of Crossfield Construction and all its subsidiaries impacted more than one of Torus Developments sites and following the successful appointment of HMS on its Burscough site, Torus is delighted to announce the continuation of its partnership with the contractor on another of its delayed schemes; The Vaults on St James Street.
At the heart of Liverpool's thriving Baltic Triangle, the 64-unit apartment complex was on track to bring a number of new, modern, affordable homes and commercial spaces to the much sought-after area in 2022. However, with Crossfield Construction going into administration, progress halted on the development in early 2022.
Despite this setback, Torus has reaffirmed its commitment to invest £9.8 million into the development and HMS will start on site imminently, completing The Vaults by Spring 2024. When finished, The Vaults will see 64 homes available for Rent to Buy, bringing affordable housing solutions directly to Liverpool's City Centre.
Mobilising the site throughout January, HMS will complete all internal works as well as a number of remedial and external works, completely transforming the stalled site and realising Torus' ambitions of supporting even more people onto the property ladder in a way that suits their budget.
Discussing HMS' latest appointment, Director of Development & Sales at Torus Developments, Steve Alcock, said:
"As the sixth scheme HMS has stepped in to complete for Torus, following the collapse of a number of other contractors, I am confident that the development of The Vaults is in safe hands. The team are becoming experts at completing this type of project and delivering high quality homes in difficult circumstances. I am looking forward to seeing the site complete, following a long hiatus in work.

"When handed over, The Vaults will mark HMS' completion of over 300 additional homes to us – this is above and beyond the expected development activity – and further highlights the team's ability to adapt and deliver consistently. The past three years have seen unprecedented turmoil in the construction sector so it is important to have such a reliable partner. We are thrilled to be working with HMS once again and are looking forward to the completion of our first City Centre development."
HMS' Construction Director, John Barrow, continued:
"We're delighted to have been appointed to complete yet another scheme for Torus – especially The Vaults, given the significance of the site and its location. As a unique site, The Vaults will be a complex, yet rewarding, build for the team but with their vast experience and knowledge I know we will get the scheme back on track for completion next year.

"As the sixth development we have taken over for Torus, The Vaults will provide another opportunity for us to further prove our credentials as a New Build contractor of choice. HMS' ability to respond to the changing needs of its Clients and the market in general has seen us grow our New Build workstream exponentially over the past four years and I am excited to see where 2023, and beyond, takes us as a business."
Related News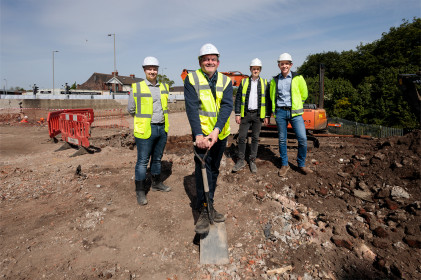 Torus mobilises first Fazakerley site with Brack Construction Ltd.
Committed to expanding its development footprint across the North West and working with new partn...
Torus Appoints HMS to Complete Baltic Triangle Development
The unforeseen collapse of Crossfield Construction and all its subsidiaries impacted more than on...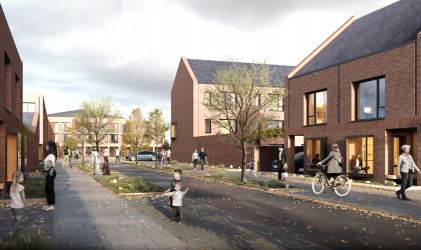 Torus Receives Planning Approval for Melwood Redevelopment
Leading affordable housing developer, Torus, is celebrating receiving planning permission for its...