Torus Builds 'National First' with Latest Completion in St Helens
16 May 2023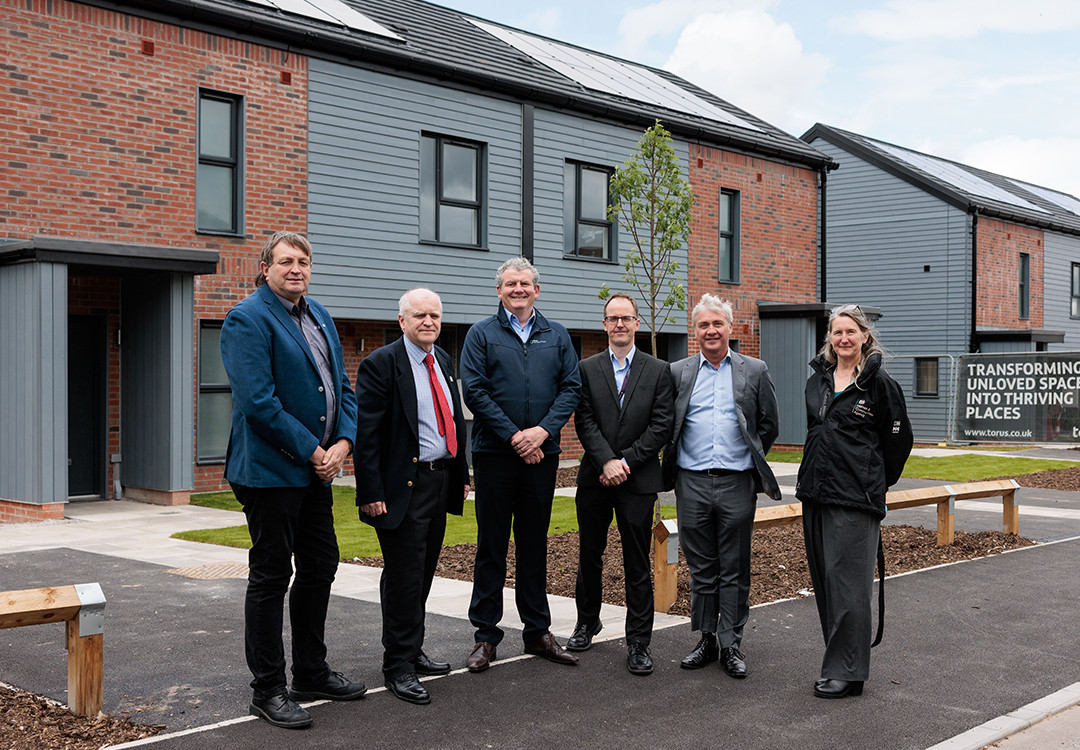 Embedding innovative build techniques into its development programme to create more sustainable and efficient homes is central to Torus' development pipeline in the coming years, and this week, the team celebrated completing its third modular housing development – Egerton Street in St Helens.
The £1.6 million scheme, consisting of eight flats and four bungalows, has seen Torus once again work with leading modular house builder, OSCO Homes, to create a scheme that is a national first. Combining modular build techniques and a no gas heating system, along with other energy saving initiatives such as Solar PV, Egerton Street is the first scheme of its type in the country to provide modular homes, some of which have been specifically designed for homeless people with a disability or who are over 55.
Funded by the Government's Department for Levelling Up, Housing & Communities (DLUHC) Rough Sleeping Accommodation Programme (RSAP) 'Move On' fund, Egerton Street is a fantastic example of collaboration with multiple local stakeholders including St Helens Borough Council, Homes England and The Salvation Army to create a scheme that will provide numerous benefits for future residents, the community and the environment.
Discussing Egerton Street, Colin Lafferty, Senior Development Manager at Torus Developments, said:
"Egerton Street highlights in a fantastic way how effective modular build solutions can be in creating brilliant homes that not only look great but are incredibly energy efficient. With this scheme, from the very start, we wanted to create something that was more than just a building and create a community and home that gave residents the chance to thrive. This is why it was important for us to build in a way that would ensure people are comfortable in a home they can afford to run as well as be emotionally supported with wider issues affecting their health and wellbeing.
"Working with such committed partners Egerton Street has become so much more than just a development scheme and I'm extremely proud of the supportive community we have been able to build. As a developer we believe that great homes are central to building strong communities and Egerton Street shows just how important it is to work with organisations that share those values."
Gwen Beeken, OSCO Homes Managing Director, continued:
"It has been great to work with Torus again on such an important scheme for the local community. Utilising our factory built panelised system, we are proud that the homes we provide are low cost to live in, by being both well insulated and more airtight than traditional construction."
The completion of Egerton Street officially marks the end of Torus' mini regeneration masterplan for this part of Sutton in St Helens which has already seen the housing Group invest over £11 million and build 102 homes. Working with St Helens Borough Council, Torus has become integral to the creation of a number of new homes in the borough and over the coming 3 years will continue to grow its investment and build 500 new homes.
Councillor Richard McCauley, St Helens Borough Council's Cabinet Member for Regeneration and Planning, added:
"Hearing the feedback from some of the first Egerton Street residents, you can't overstate the difference these lovely new homes are making for those in need. Torus have done a brilliant job of presenting these specialist homes in a great location, inclusive with the community and surrounding development.

"With the support from Homes England, DLUHC, Torus and The Salvation Army, and a home that residents can be proud of, we're making real progress in the work to end homelessness in St Helens Borough."
Felicity Buchan, Parliamentary Under Secretary of State (Housing and Homelessness) in the DLUHC said:
"Our Rough Sleeping Accommodation Programme is making a real difference to vulnerable people in society and Egerton Street is a fantastic example of this. This new development will have a long-term positive impact on residents and provide the support they need on their way to independent living."
Related News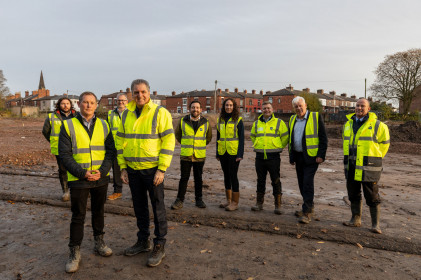 Torus Invests £17.2m into latest Site, Building 77 New St Helens Homes
Further expanding its commitment to creating even more New Build homes in St Helens, Torus Develo...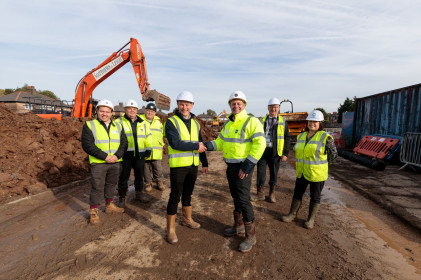 Torus invests £6.6 million in latest St Helens Development
Starting delivering in earnest on its commitments to invest in and regenerate eight sites in St H...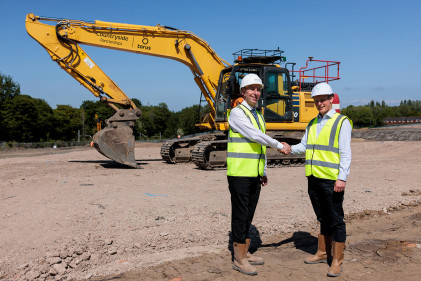 Torus expands St Helens footprint with 83 new homes in Thatto Heath
With roots firmly in St Helens, housing Group Torus has decades of experience building, repairing...